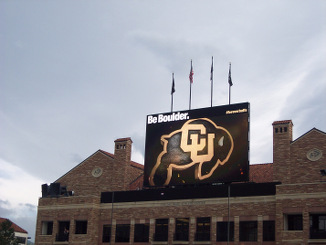 CU Commencement
This year Colin graduated from CU
In business and entrepreneurship too.
Then travelled to France, Italy, and Spain,
And visited relatives in La Suisse again.
Now he's in the smog and feeling smug –
With his great job (check it out!) at Enplug.
He's got national rollouts planned
For their social networking grand.
Click below to return to Holiday Card.